Hope everyone's having a good weekend. As a result of this grey and rather rainy day mine hasn't been too exciting but it's meant I've been able to stay and catch up on some essential flat stuff.
I love celebrating St. Paddy's day as it's normally such a good atmosphere espcially if you end up hitting an Irish Pub, which is what I plan on doing tonight!.
Here is some are some of my favourite St Paddy's day inspired recipes that I've had my eye on.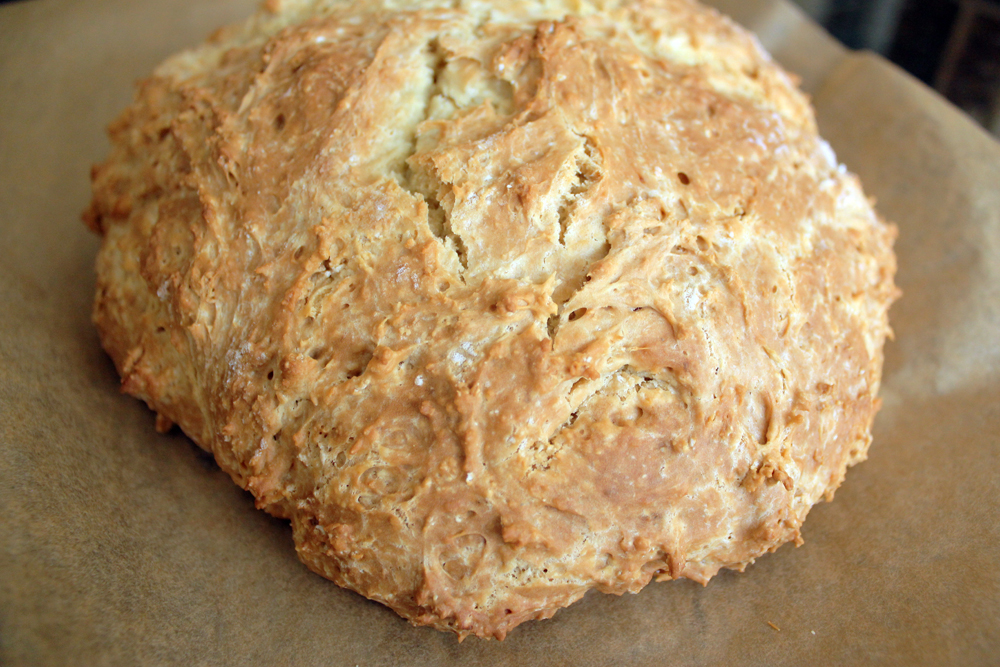 Irish Soda Bread from www.bitesoutoflife.com
I love Irish Soda bread and it's slightly sweet, slightly salty taste. It's perfect with soup or toasted and covered with creamy butter.
These chocolate Guinness cupcakes with baileys cream cheese frosting quite frankly sound like the bees knees of cupcakes! I would love to see what the Guinness and chocolate combination tastes like!
In addition I've made a couple of Irish favourites before which I've posted on the blog. These Irish buttermilk pancakes make a perfect brunch or snack
Another favourite of mine, especially for breakfast are
Irish Potato Cakes
, they make a fantastic alternative to toast.
Happy St.Patricks Day!